Boys
In 2022 we hosted our first ever National Training Camp in Lake George, NY. The backdrop was special, the facility was state of the art, and the competition was off the charts for three straight days. From camp, teams were selected at the 2027-2030 levels based on evaluations from neutral evaluators that were hand selected from the NCAA ranks.
In 2023, we hosted players in the classes of 2028-2031 for our second edition which featured Goaliesmith, Faceoff Factory and coaches from all over the country, not to mention some of our own high level coaches from within 3 STEP. All players stayed over night at Golden Goal Sports Park for the weekend and had a unique itinerary that spanned the entire day!
College Coaches in Attendance in 2022 and 2023 – Hartford, Delaware, Holy Cross, RIT, Colby, Harvard, Marquette and more. Plus, keynote speakers Lars Tiffany from UVA and Scotty Marr from the University at Albany. These coaches were used to evaluate the players at the camp and train the players throughout the weekend.
What to expect in 2024?
Stay tuned for more information! Tryouts will be open for the classes of 2032-2029 and we would love to see you out there!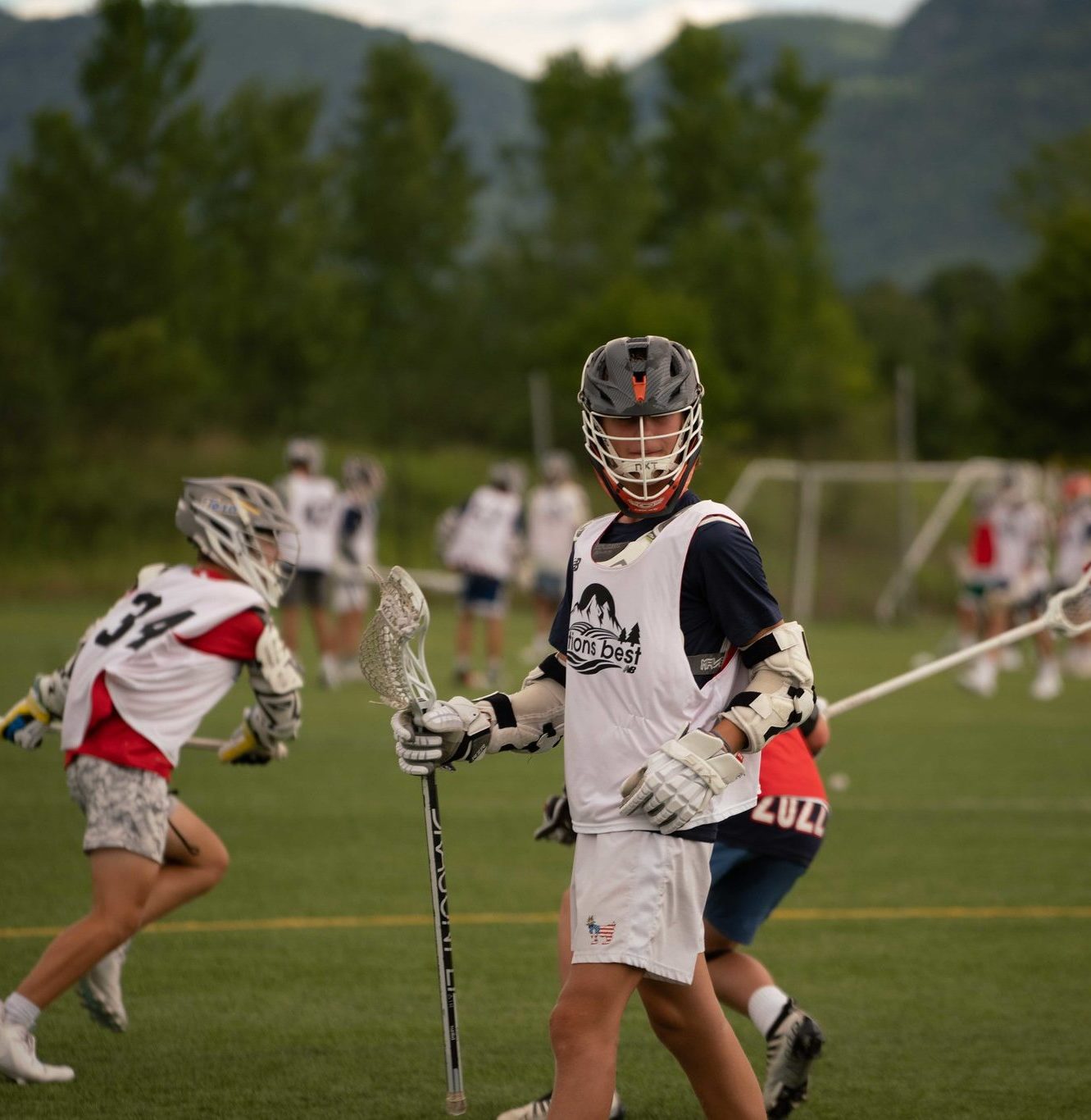 Girls
In 2022, girls from all of the 3 STEP brands headed down to Florida in late December for the first ever Girls' National Camp – and we brought it back in 2023, but doing it even bigger!
In 2023, we hosted some of the best players in the classes of 2028-2031 for our second edition which was highlighted by NCAA coaches from all over the country, the best from 3 STEP and more. The camp will took place at beautiful Blandair Park. Girls from all over the country come in and learned from the best while competing for a spot on a roster in the winter of 2023/2024. All girls in attendance were evaluated by college coaches and received an evaluation after the camp that was tailored directly to them. From there, we selected teams that will compete together!
College Coaches that attended in 2022 and 2023 – UPENN, USF, Jacksonville, Clemson, Mercer, Bucknell, Flagler, Temple, Gettysburg, Mount Saint Mary's, Oregon and more!
For 2024, you can expect a lot of the same! We are looking to bring in the best staff possible, as well as the best instructors. The college coaches in attendance had just as much fun as the girls and are really looking forward to coming back and coaching, while also evaluating all of the girls in attendance
2024 Camp Information – Coming Soon (See below for what last year looked like)
Friday: Camp Check-In (Evening), Opening Discussion, Team Building and Coaches Introduction, and Positional Training
Saturday: Positional Training, Coaches Panel, Small-Sided Gameplay and Settled Offense/Defense, Gameplay and Scrimmages
Sunday: Light Warm-Up, Gameplay and Scrimmages followed by Camp Wrap Up and Goodbye by noon
Girls can expect tons of repetitions Friday and Saturday while being coached up in a personalized setting.
Registrations for the 2023 camp are closed, but if you are interested in learning more please contact info@nationsbestlacrosse.com